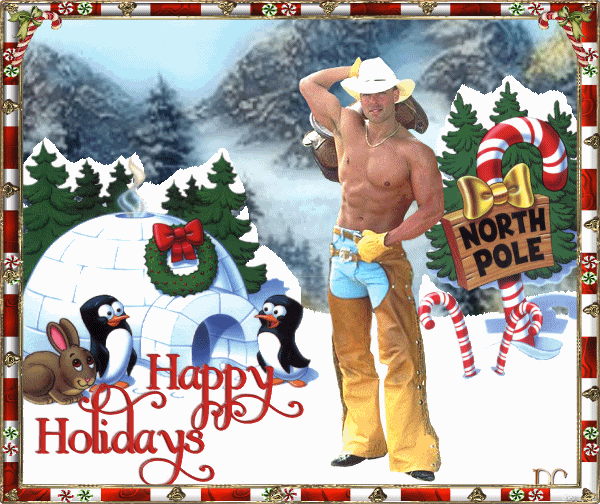 [His hips are just hypnotic, aren't they?]
It's that time of year, and you want to buy the perfect gift for your sweetie. Have I some great suggestions for you! I've written for several sex toys web sites for a few years, and I've seen some very strange sex toys. Most people's idea of an obnoxious and strange sex toy is a gigantic, foot long purple rubber penis covered with veins and a huge set of gnarly balls at the base.
Oh, you of little imagination! Forget the 15 inch dildos (yes, they exist), fist-shaped dildos, butt plugs attached to bouncing rubber balls, or double-ended dildos. I have found some unbelievable sex toys that will blow your mind, to use a very bad pun.
Glow In The Dark Speculum - So you and your sweetie can play alien pussy probe while engaging in some medical fetish play. Nurse Nancy says "open wide!" And this baby glows in the dark!! Only $8.99!
And now for the light show toys...
Video Voyeur – This one is a vibrator with a camera attached so that you can check out your inner plumbing the same way the doctor performs a colonoscopy, but this is more fun. One web site that sells it describes it as "a high tech vibrator with a micro lighted video camera so you and your partner can view each other more intimately and really explore each others bodies. The Video Voyeur easily plugs into your television or records on your VCR for sensually thrilling viewing pleasure!" Want a peek at your cervix while you're having sex? This is the vibrator for you! It's also not cheap. It costs $182.55.
Vibrating Pleasure Periscope – Another vibrator that lights up. This one is described as a "[r]evolutionary new hi-tech powerful vibrating 4 inch probe with built in periscope light and viewing." I guess when you're done with the sex play you can use it as a book light. This vibrator is a much more reasonable $34.50.
Impulse Flashing - What is it with these vibrators and light attachments? This one acts like many other vibrators. It's "soft and powerful" with varied pulsations and vibrations … BUT it also has a "robust flashing penis head". And a suction cup. So turn off the lights, stick it to your kitchen floor, and watch your cat go nuts swatting away the flashing lights. It's a good price at $25.99.
So there you have it. These are some of the strangest sex toys I have ever seen, and I have seen lots of sex toys. I bet they'd make great gifts for hen and stag parties.
And now for my favorite obnoxious holiday image. I just had to post this. Happy Holidays, everyone!!!
BAH! HUMBUG! ROFL!!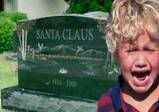 Merry Christmas Comment Graphics